Nell'abitato di Cicogna si trova uno dei pochi esempi di gabinetto rotondo della zona.
Si tratta di una piccola struttura cilindrica in pietra con tettuccio in piode e porta in legno, chiamata in dialetto
el comet rutund.
Era la latrina del paese. Oggi si trova all'interno di un cortile di una casa privata.
Se ne conserva un altro esemplare a Montuzza, dove si trova anche un altro edificio circolare, il torchio (
link
).
In the village of Cicogna there is one of the few examples of round water closet in the territory.
It is a small cylindrical stone structure with stone (piode) roof and wooden door, called in the local dialect
el comet rutund.
It was the latrine of the village. Today it is located in a courtyard of a private house.
Another exemplar is preserved in Montuzza, where there is also another circular building, the press (
link
).
TI TROVI A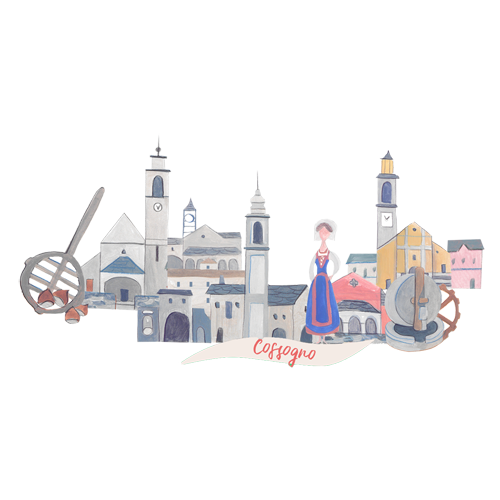 Altri punti d'interesse a Cossogno