Lo studio di una linea difensiva venne ordinato nel 1915 da parte del Generale Luigi Cadorna, allo scopo di potenziare e implementare la linea di protezione campale di sbarramenti difensivi rivolti verso il confine svizzero. Presidiata dal gennaio 1917 dalle truppe della cosiddetta Occupazione Avanzata Frontiera Nord, la linea Cadorna non fu mai attivata ne coinvolta in vicende belliche. Sul territorio vennero costruiti una serie di ricoveri e di gallerie in caverna ed opere minori in calcestruzzo collegate da una serie di trincee, camminamenti, postazioni d'artiglieria, centri logistici, posti di comando, strade carreggiabili, sentieri e mulattiere. Il sistema difensivo partendo dalla zona ossolana e verbanese, attraversa idealmente il Lago Maggiore e prosegue nella zona settentrionale delle province di Varese, Como e Bergamo. Questo sistema difensivo in particolare nel territorio del Comune di Aurano ha un notevole sviluppo.

Oggi le sue strutture rimangono come patrimonio di sentieri per l'escursionismo e come complesso di archeologia militare.
The analysis of a defensive line was ordered in 1915 by General Luigi Cadorna, in order to strengthen and implement the protection line of the defensive barriers facing the Swiss boundary. Protected since January 1917 by the troops of the so-called "Occupazione Avanzata Frontiera Nord", the Cadorna Line was never activated or involved in war events. In the territory a series of refuges and tunnels and minor concrete structures were built, connected by trenches, walkways, artillery posts, logistics centres, command posts, carriageable roads, paths and mule tracks. The defensive system, starting from Ossola and Verbania area, ideally crosses the Lake Maggiore and continues to the northern area of the provinces of Varese, Como and Bergamo. This defensive system remarkably developed, in particular in the territory of the municipality of Aurano.

Today its structures remain as a heritage of hiking trails and as a complex of military archaeology.
Com'è oggi / Nowadays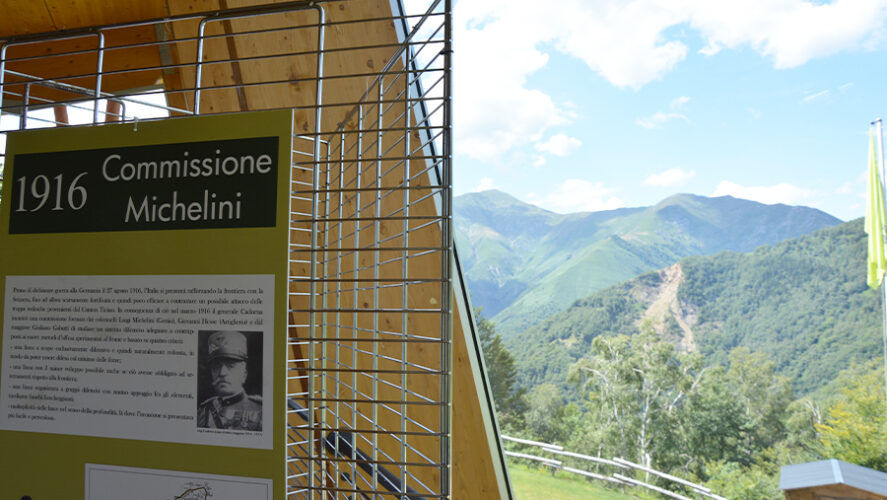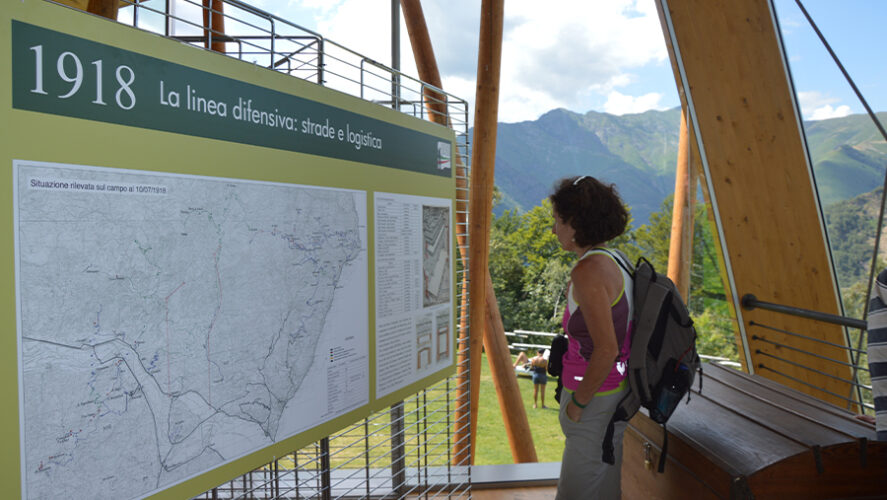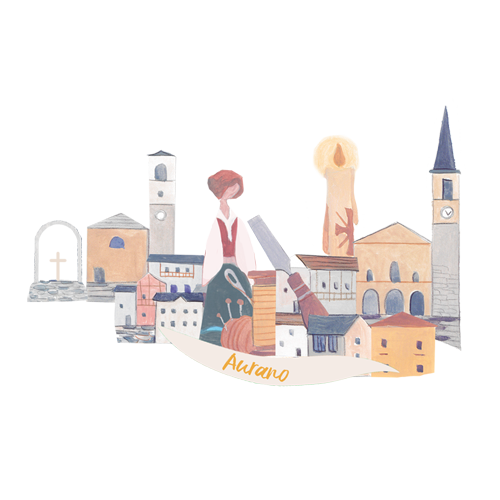 Altri punti d'interesse a Aurano